MFA Graduate Research Project | Doug Martin, Grand Teton Nation Park: A Visual Exploration
After falling into the role of a professor, Doug decided it was time to solidify his teaching career and joined the MFA program. He is also the one-man show at Turtleboy Productions, helping clients build their online presence and brand. When Doug is not teaching or running his business, you will find him mountain biking, kayaking, hiking, or walking his dog. He is also an avid traveler of National Parks. Doug has visited and photographed 11 national parks over the past 7 years, and he has no plan to stop anytime soon.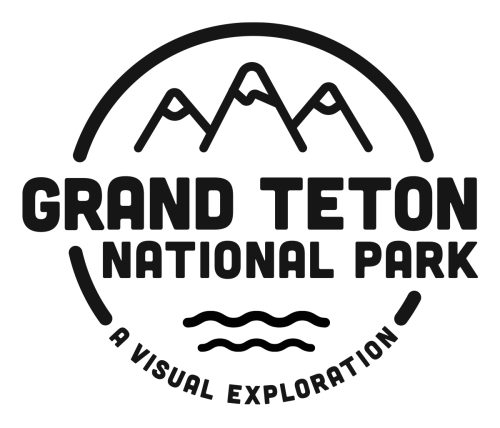 Traveling to foreign countries has become increasingly accessible and allows more people to visit locations worldwide. Each year, the number of foreign visitors to the United States grows.
With the increasing trend of foreign travelers and U.S. residents speaking a second language, the United States needs to adapt its communications to multilingual audiences. So, how do we communicate with those who speak a foreign language? The U.S. can use accessible graphic design to communicate to a more diverse audience. The use of iconography began over 200,000 years ago, and to this day, we see it used to communicate information. Iconography provides easier access to information, ideas, and public spaces, through more innovative and effective communications engaging the broadest possible audience.
As initiatives like the United Nations Office for the Coordination of Humanitarian Affairs (OCHA) and The Noun Project grow, a global visual language will flourish. Creating a visual language that unites people makes communication quicker and more accessible, no matter where they are from or their native language. Graphic designers need to embrace the diversity of their audience and create accessible graphic design that seeks to be inclusive and does not alienate anyone from the message. Let us make the design more accessible by making it more accessible design.
With this interactive piece viewers can explore available trails at Grand Teton National Park using accessible graphic design. Users can simply click icons to display the trails that fit the selection.
The Visual Designer's Guide to Constructive Criticism:
This book was created to teach individuals the skills required to provide constructive criticism when speaking to students or other designers in the field. This book provides insight into the pertinent questions to be asked and how to offer better-qualified suggestions for revisions.
Gadabout

:
The Gadabout mobile app was developed to get people outside and have an adventure at their own comfort level. Users can select an adventure based on the level of difficulty, location, and time allotted.